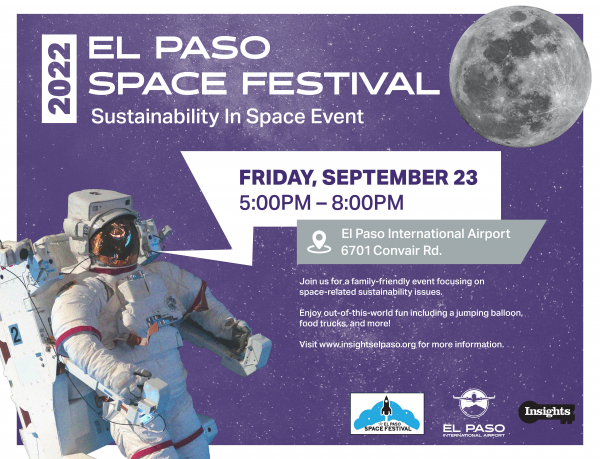 EPSF2022 continues the week-long celebration with a family-friendly event at El Paso International Airport focusing on space-related sustainability issues.
Attendees can expect to enjoy learning about supporting life in space with educational tables covering topics like food, transportation, solar and human-powered energy sources, robotics, drones, and a chance to win prizes. There will be music, food, and entertainment by Robotron and Stormtroopers, plus a jumping balloon. This is a family-friendly event, free to the public, and parking is validated for participants.
The event will be held in the El Paso International Airport's short-term parking lot in the Runway Plaza just outside of the main entrance. Parking is available in the short-term lot and the long-term lot, which has a complimentary shuttle to the front of the terminal.