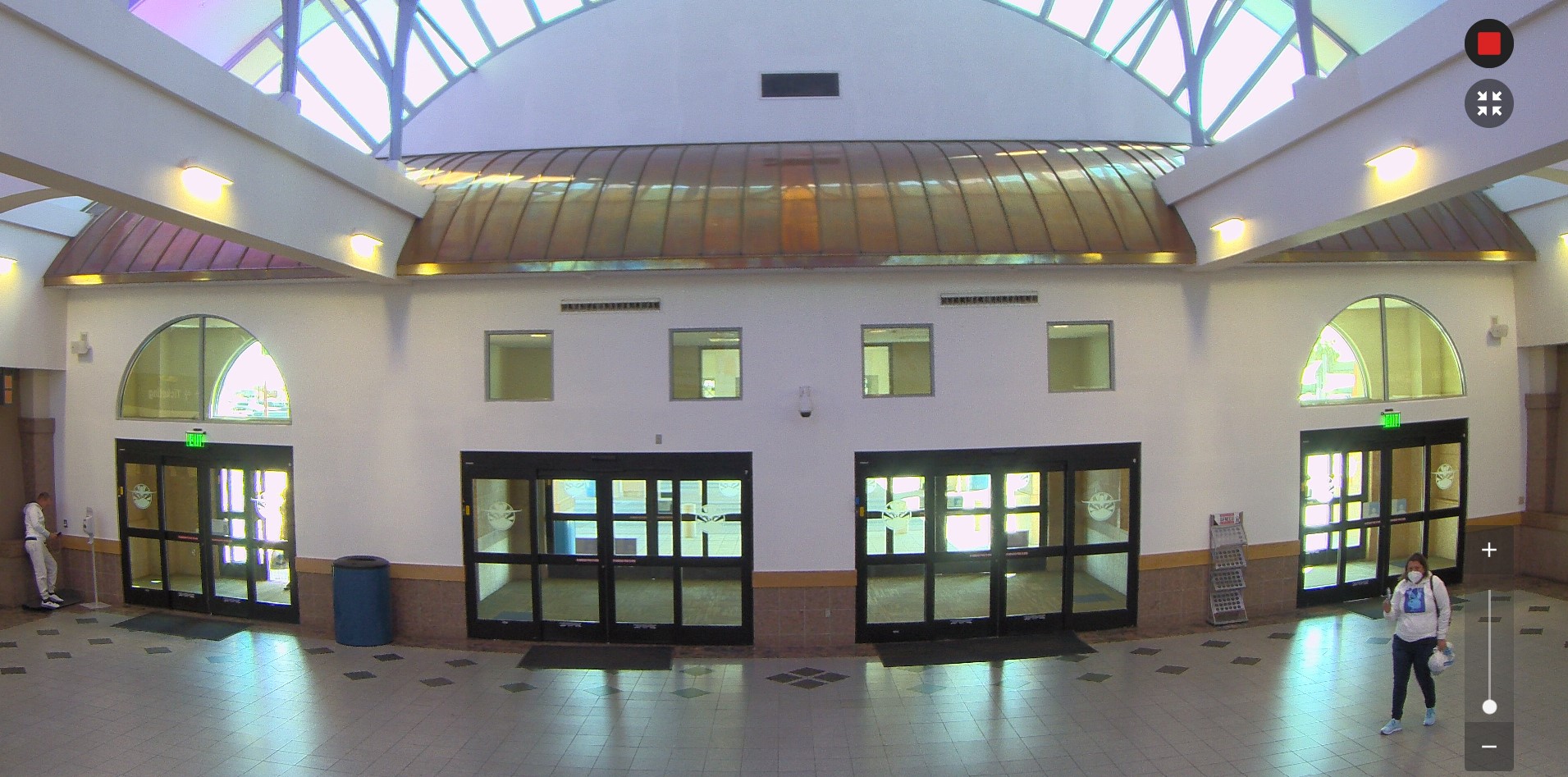 Portal 1 Mural
"Portal 1" is an abstract mural concept by local artist, Ricardo Chavarria. The mural, once completed, will welcome El Pasoans and visitors into our city through a bright sky inspired passageway and will be located in the airport's main lobby.
According to Chavarria, this design highlights the dual metaphor of clear skies, for flying and the possibility of adventure. Chavarria has work featured in New York City, Juarez, MX, and the El Paso Museum of Art.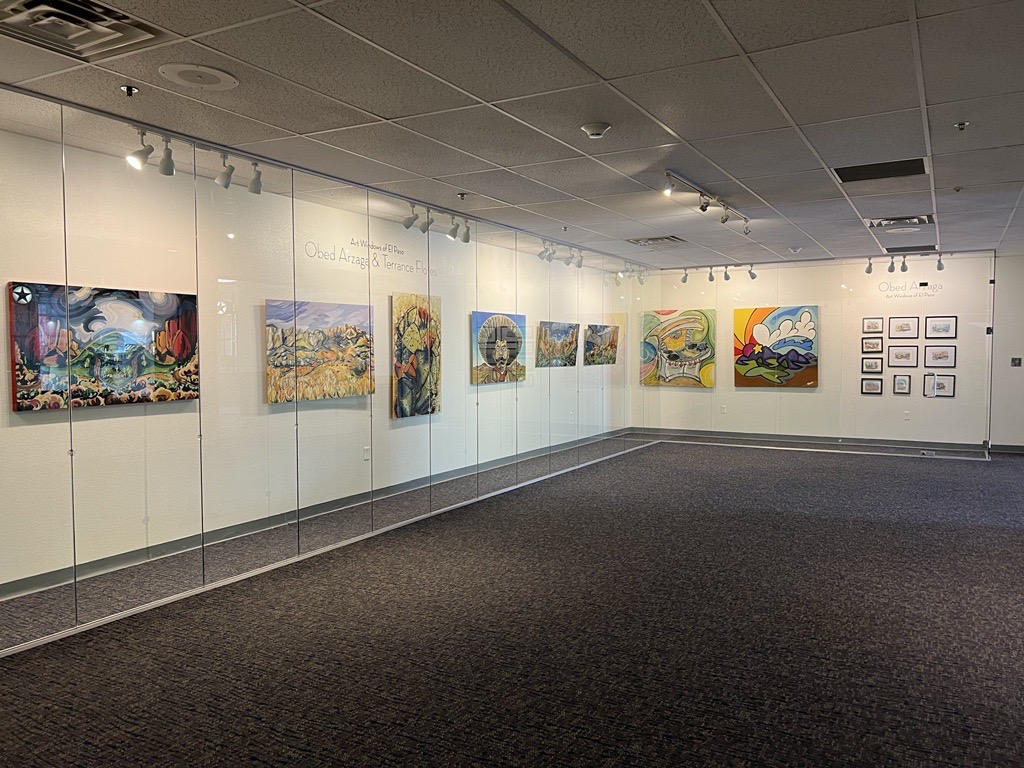 Art Windows of El Paso
Art Windows of El Paso gallery showcases the work of local artists on a rotating basis through a jury-selection process. See what is on display now.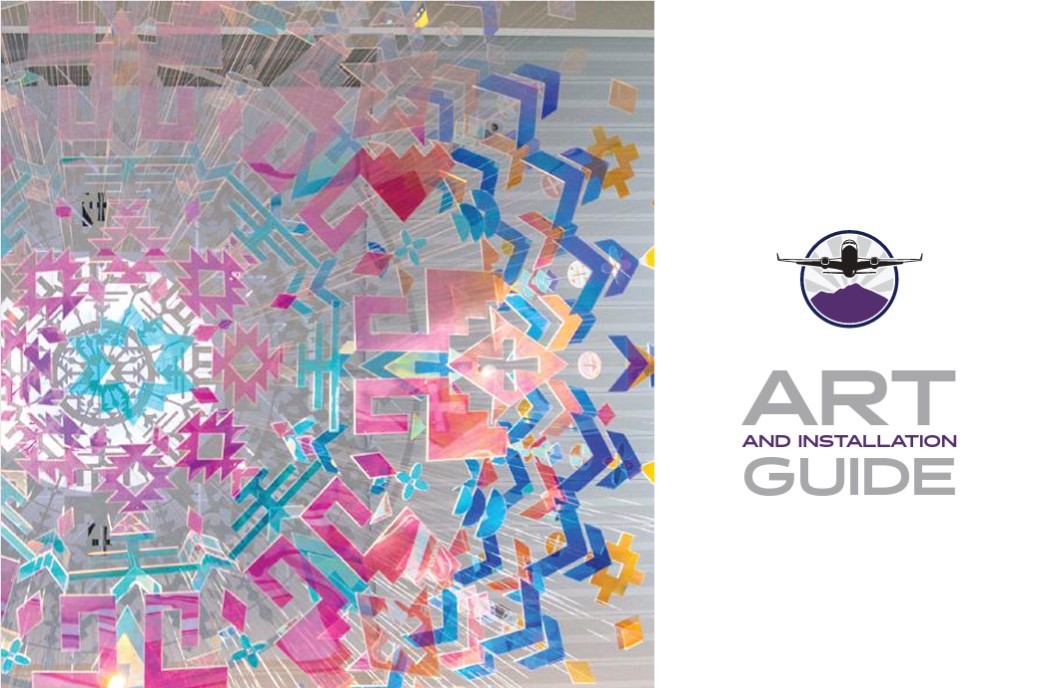 Art Tour Guide
The El Paso International Airport showcases many works of art. If you are visiting the terminal, use this guide to see them all.